What is secondary glazing?
A popular alternative to ripping out old windows of Listed buildings, secondary glazing refers to a lightweight aluminium window that sits inside the property's existing window, matching the benefits of typical double glazing practices. The result is a safe and unobtrusive method of implementing modern soundproofing, security, and insulation levels in areas that have restrictions on traditional window replacement.
If correctly fitted, secondary glazed units can't be seen from the outside of the property regardless of the style chosen. Authentic sightlines will be successfully maintained and opening sections will match those of the original windows to never impede on easy access.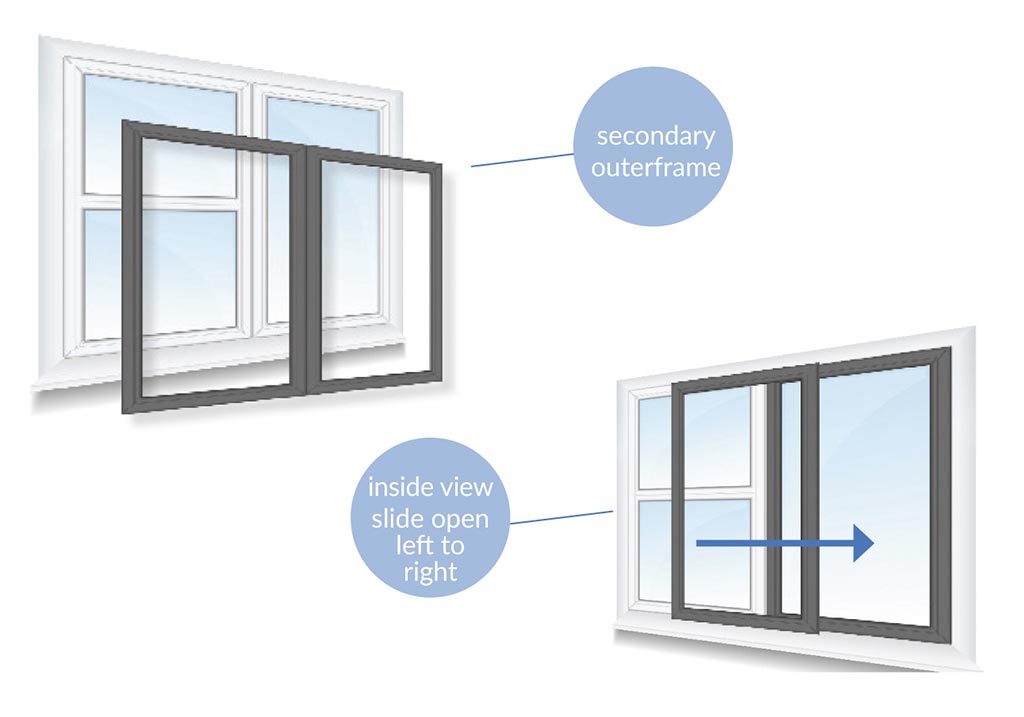 Where can Secondary Glazing be used?
Secondary glazing proves particularly useful for period buildings where their original windows lack modern performance benefits. Double glazing simply isn't an option as they're usually listed or located in a conservation area. There are many thousands of UK buildings where replacing original windows would be either insensitive or forbidden.
This is becoming an increasingly prominent problem the more as time goes on, due to single glazed windows over 30 years old being prone cold spots, frequent draughts, and higher energy costs as a result. Secondary glazing acts as the perfect solution to this problem, being a near invisible added window layer which achieves a double glazed effect without the need to alter the existing windows fitted.
Get A Quote
What are the benefits to Secondary Glazing?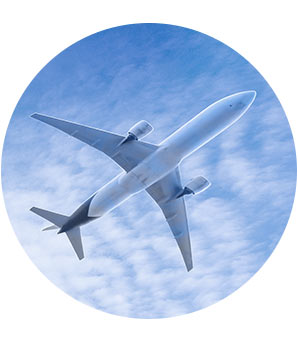 Soundproofing/Noise reduction
Noise pollution is a common problem for most properties, let alone those that are listed or based in a conservation area. Secondary glazing fitted over an existing single glazed window has been proven to reduce said noise by up to 70%, depending on the type of glass used. Approximate figures indicate that float glass gives a noise reduction of roughly 43db, laminated glass 46db, and acoustic laminated glass 50db. Secondary glazing sees two pieces of glass separated by a generous distance of 100mm to create an effective sound barrier.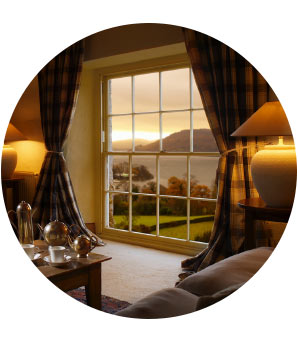 Improved thermal retention
The single glazed windows commonly found in Listed buildings notoriously do a poor job at preventing heat loss. Secondary glazing helps combat this, with even standard 4mm glass halving the amount of heat lost through windows to result in U-values as low as 2 W/m2K or better. Our secondary glazed windows come made-to-measure as standard, eradicating cold spots, draughts, and rattles for good.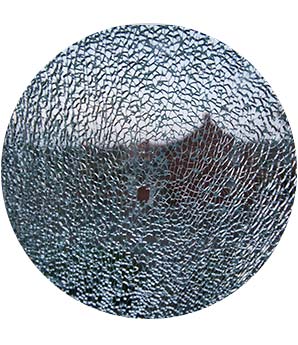 Enhanced security
Despite their slimline nature, all our secondary glazed units are engineered to be extremely robust for the ultimate home security. The additional barrier helps improve safety standards through the inclusion of two locking points, which typically goes some way to dissuade intruders altogether. Additional glass types like laminated and toughened makes the glass difficult to break even more so, letting your customers enjoy added peace of mind.
Get A Quote
Secondary Glazing Supplier In Buckinghamshire
From our dedicated factory in Olney, Buckinghamshire, Incarnation can quickly turnaround and supply our complete range of secondary glazing units nationwide to most major UK areas. This means no traditional or listed building need suffer from intrusive draughts, cold spots, and noise pollution, and that installers everywhere can comfortably cater to them.
Get A Quote
Contact Us